My boy and I went out for a last chance bear hunt

Cold, wind, hail, and snow but the grass was very green .
Covered a lot of ground.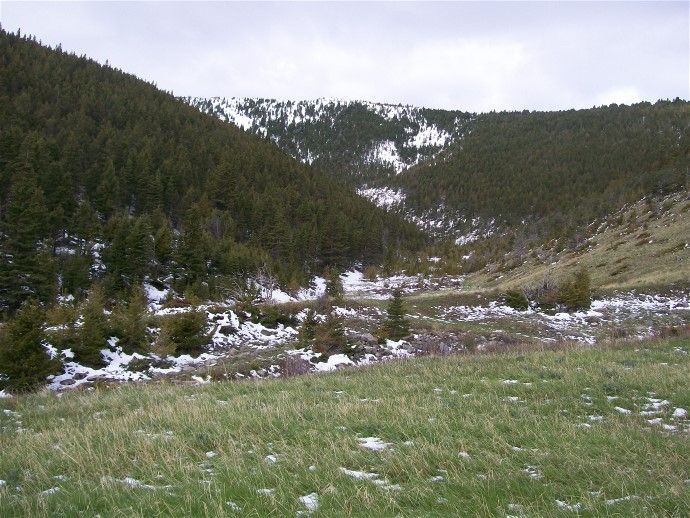 This time we where seeing a lot of bear sign anyway .


The higher we went the more snow and drizzle mixed with hail, nice...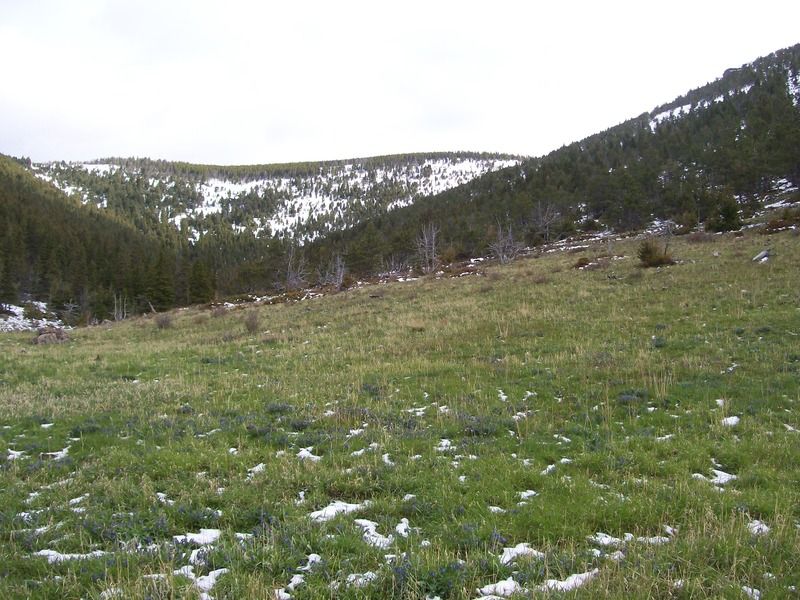 I did not get any pictures up on top at 7000 feet not much to see, just snow on the ground, snow in the air, and snow in our faces.

We did run across an old mining community now apparently mostly owned by the forest department.
Lot of old mines and excavation holes .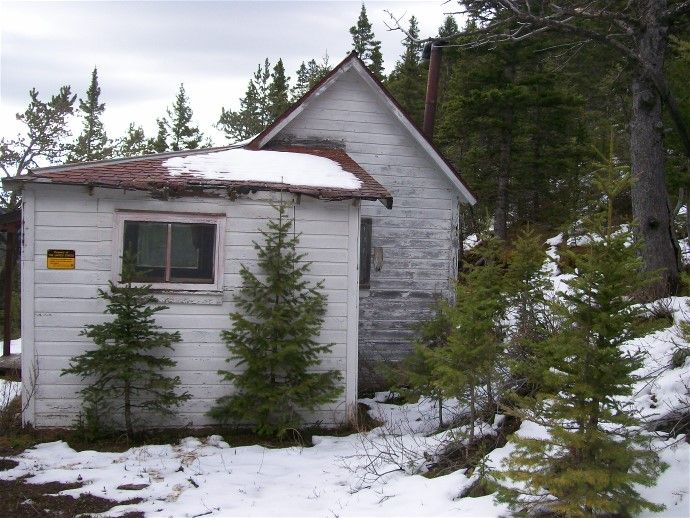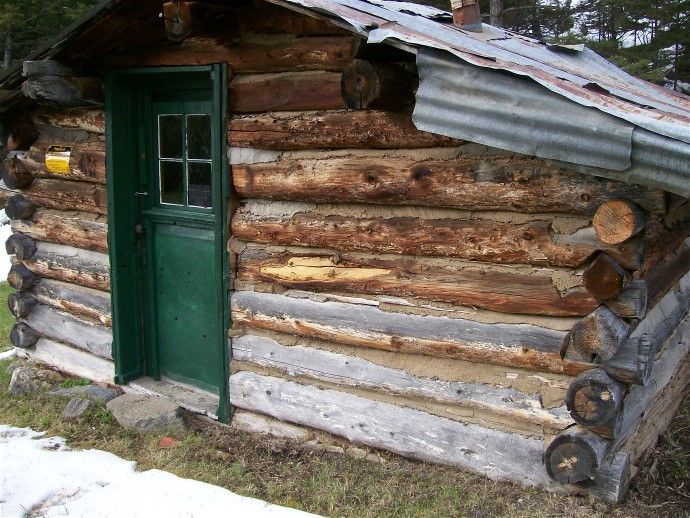 Good thing I had a "Logger" with me , needed his services .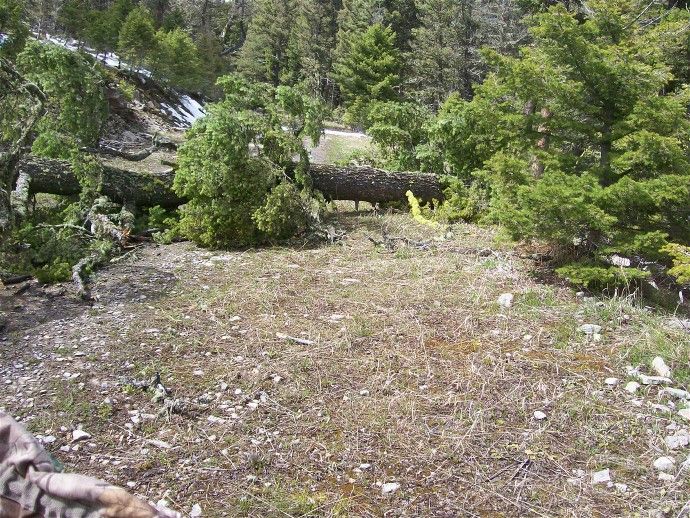 It did not take long for the road block to be removed.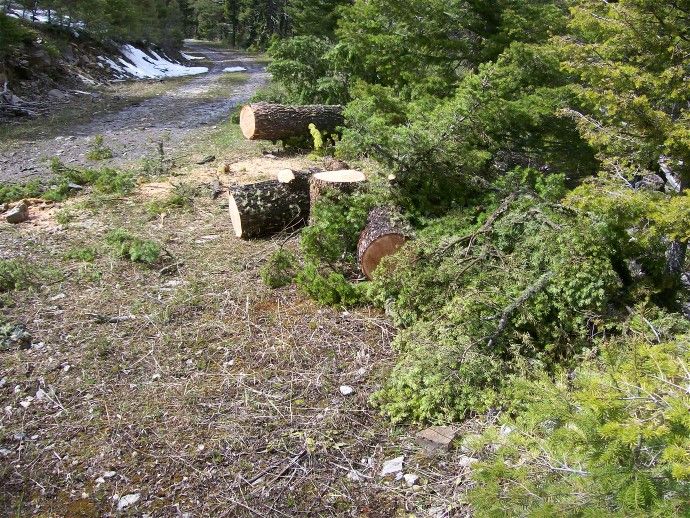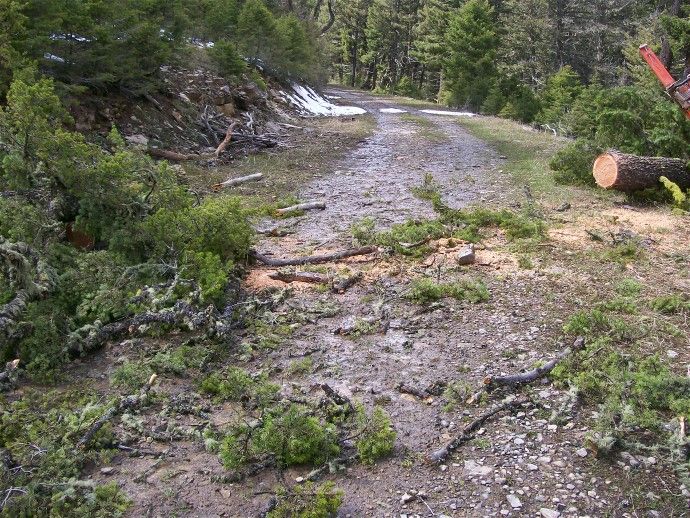 I know , I know , how can anyone having this much fun call it a "Curse" right?

Well Some place along all the "LOOKING" we managed to lose two sets of gloves, a hat, and a $800 gps...
We did how ever find a huntable bear, we saw two others but on private land.
We ranged the bear at 289 yards, I had my 4570, a doable shot but thought we could close the gap some more.
Wind was in our face and timber between us and the bear. About the time we made it to the edge of the timber and what should have been a good 100 yard shot, the "Curse" the wind switched 180* yup bear got our wind and was in the next mountain range when we stepped clear of the brush...
It was a very nice bear too, not Yellow but shinny BLACK.
Dang it .