With all the talk about (barks) being the hot sound this time of year I went out to a honey hole with my brother last night and told him we were going to switch it up a bit, and just use vocals, well right off the bat when we get on stand after walking ½ mile the batteries went dead on the e-caller, spares are back in the truck, I had a few of Tony's calls in my pocket and grabbed the biggest one the Loud SOB I think and started with a series of barks and short howls with 2-3 minutes between. Wasn't 3 series in to it and I look to my left with the thermal sight and on the same two track we are on is this LARGE coyote not 50 yards away, I had just enough time to tell my brother coyote on the left, then let one go, he jumped and ran 25 yards into the old rice field and started to bite and spin, I didn't want him to get far so I sent another one his way and got that sweet sounding thump and down he went. Switched to some pup distress sounds and often checked on the down one with the thermal, I thought it was big and couldn't wait any longer, told the pup to huntem up she ran straight down the road down wind nose to the ground, hit a spot and cut into the field right to the down coyote. And this is what I found.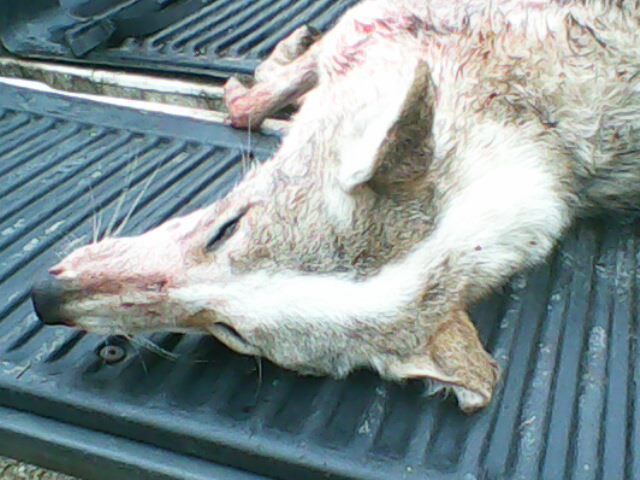 Standard size coyote 35+ lbs and the coy dog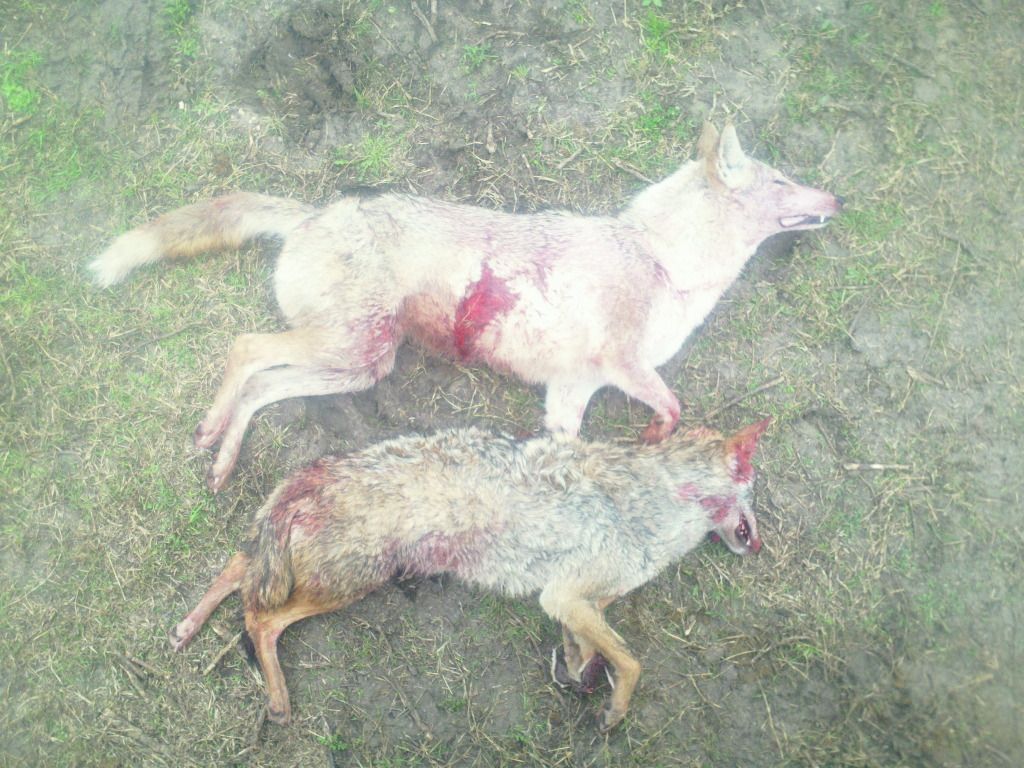 Notice the difference in the color of the gums, the coydogs gums are white with some black spots whereas the coyote is liver color also notice the length of the coydogs muzzle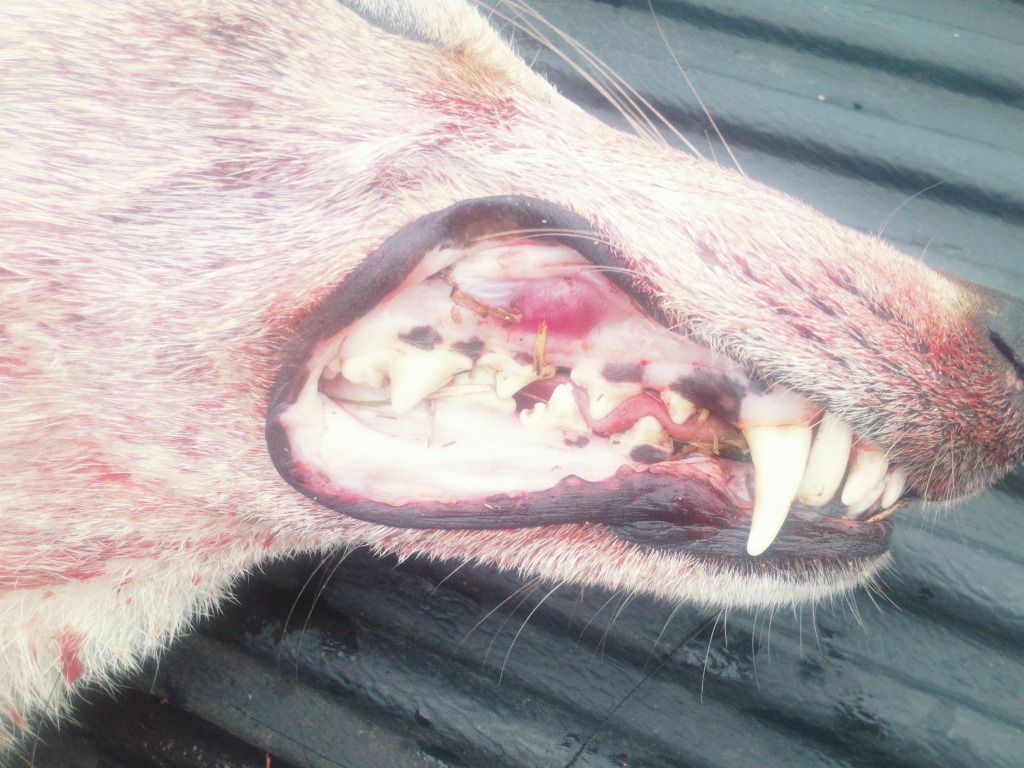 This coydog was easily over 50 pounds I'm 6'4", I didn't have a scale to weigh him on butt have lifted a few feed bags in my day. Almost took him to the vet to weight and have him look at it but he wasn't in the office today.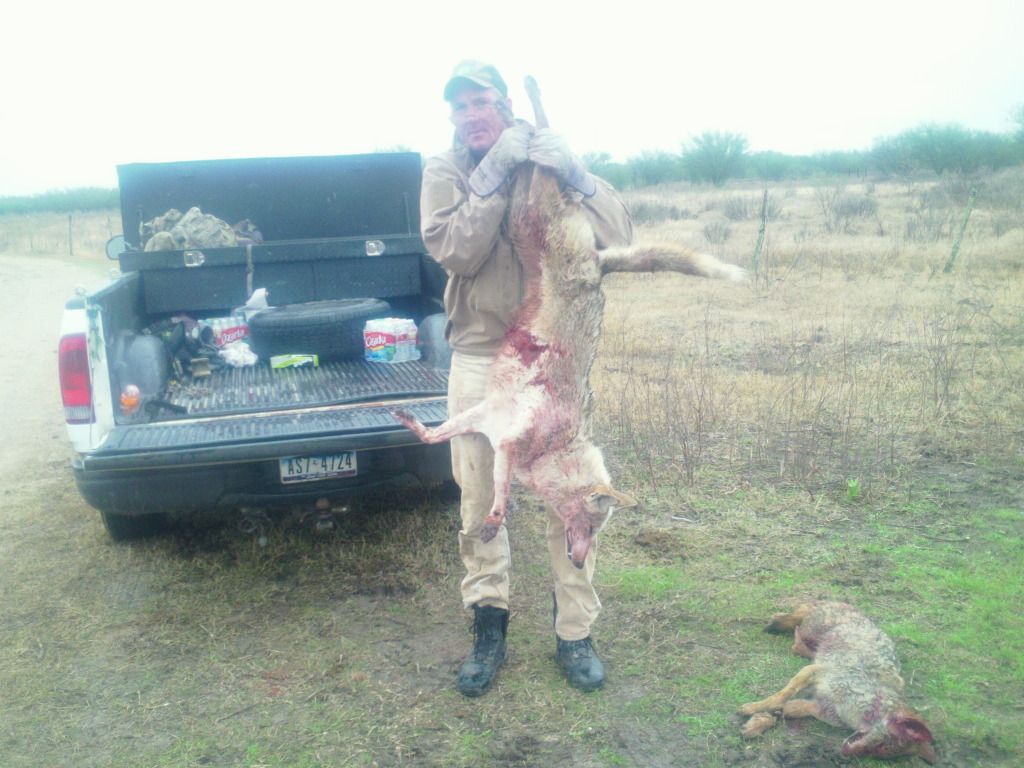 He is now in the freezer till I get back from the shotshow.